On Nov. 20th, Our honored clients from South Africa paid a visit to MICNO. They are specialized in providing electrical control systems to agriculture, and also would like to expand the business in the mining industry.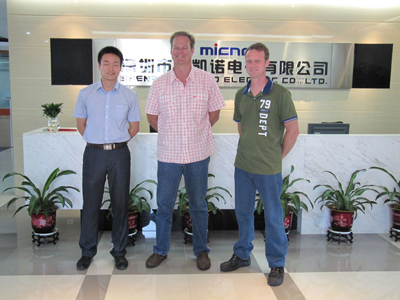 After visiting every single department, they were attracted by our strict quality control processes, first-class product & good management. We had a long time meeting for the product details, technique, their requirements in the local market and using the situation, and our Frequency Inverter can meet all their requirements.
Therefore, we would like to do the cooperation step by step & open the whole South Africa market with joint effort.